Fast Track Funding | Elavon
Cash flow is KING for our SMB customers. That's where our new Same Day ACH solution, Fast Track Funding, comes into play! Fast Track Funding can help SMB owners address common issues such as employee payroll, paying vendors, and marketing their business.
When a customer opts for Fast Track Funding, we put their funds into a specialized fast lane with the Federal Reserve that speeds up the normal funding process. Using this "fast lane," customers can submit a batch before 6:00am ET and receive their funds the same day (before midnight). Please note: This is applicable for batches totaling up to $25,000.
Fast Track Funding is not applicable to U.S. Bank and bank partners that already receive their funding files within the same business day. In other words, if a customer banks at one of the following banks, they already receive same day funding: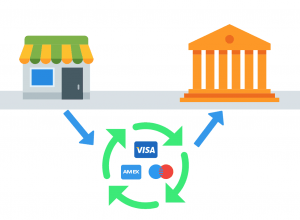 U.S. Bank
SunTrust
City National
Wells Fargo
UMB
First Tennessee Bank
Union Bank
Bank of the West
Regions Bank
South Financial Carolina First
Please note: Fast Tracking Funding is only available in the United States.
However, third-party bank customers who currently wait over a day for funding can see significant improvements in their current funding times. Fast Track Funding gives third-party banking customers the same great access to one-day funding regardless of which bank they use for their deposits. It is ideal for customers who want to improve cash flow and access their money faster.